Catherine Potter
Catherine qualified in 1990 from the Queen Elizabeth School of Physiotherapy, Birmingham.  She then worked in the US and on return gained a Postgraduate Diploma in Practical and Academic Sports Physiotherapy.  Using her Diploma in Sports Physiotherapy she became team physiotherapist to Saracens RFC for six years.  Catherine previously instigated and led the Sports Medicine service at the Royal National Orthopaedic Hospital, Stanmore in 1994.  She subsequently moved into private practice in the City of London, later becoming the National Physiotherapy Manager for Bupa Wellness, leading a team of 30 physiotherapists until early 2009.  Alpine Physiotherapy was founded in 2010 and has grown into a busy MSK clinic.  Catherine still practices within a premium medical facility at a large investment bank in the City.
Catherine is also a qualified Body Control Pilates Instructor.  She holds a Masters in Neuromusculoskeletal Physiotherapy and is a member of the Musculoskeletal Association of Chartered Physiotherapists.  Her research was accepted for publication in Manual Therapy.
Catherine's LinkedIn Profile can be viewed here.
Charley O'Dell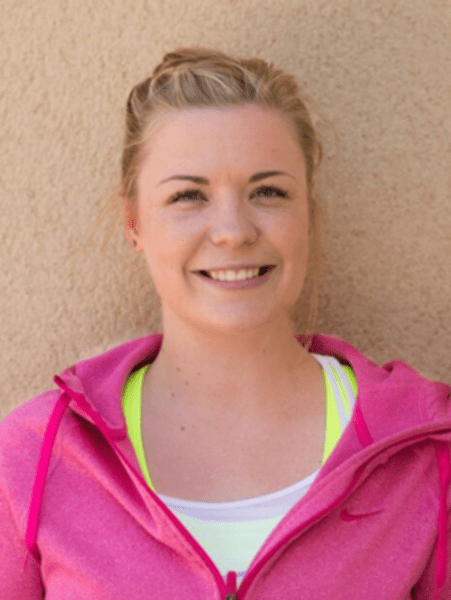 Charley has certainly packed in a lot since qualifying in 2013 but this wasn't the beginning of her sporting career. She spent her childhood on a trampoline, eventually representing GB at the World Championships in 2009. She has provided pitchside and sports therapy for St Albans Hockey Club Men's 1st X1 and also treats the Elite Gymnasts at Marriotts Gymnastics Club.
Charley has been treating clients in Harpenden for 6 years, particularly with athletes from all disciplines and has a busy clinic at Alpine Physiotherapy. In her spare time, Charley loves running with her dog Fletcher, spending time with her new baby and teaching trampolining fitness classes!